$65 Flat Rate Shipping Australia Wide, excluding remote locations.
FEATURES:

Double glazed stainless steel window door

Handle & Wheels

Integrated internal meat temperature probe

4 Racks which are easy to remove and clean

Modern Design

Remote control

Accepts all types of wood chips, wood pellets & sawdust

Blue LED Daylight friendly display

Removable rack brackets for easy cleaning

Internal LED light

Easy access drip tray

Integrated front access control panel

High Quality finish and construction

Easy access water bowl

America's #1 Electric Smoker


Outdoor Cover Included!

FULL Australian Standards Certification

12 month warranty!
THE MASTERBUILT 40" SMOKER - SMOKING AT ITS FINEST
The 40" electric smoker stands tall with even more internal space than the previous model due to its new design. It's easy to clean as the brackets holding the shelves in place are easily removed, and you can see the digital display clearly both day and night due to the bright blue LEDs that are mounted on the front of the top of the wood smoker, along with the front mounted digital controller. The bright LEDs light up the whole area around the smoker as well as the inside so you can check your progress at night.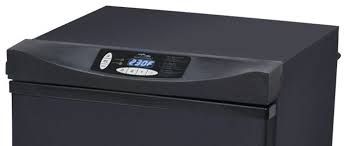 It comes with a handle at the rear and wheels so you can move it around easily. The built-in meat probe thermometer will tell you the internal temperature of the meat without having to open the door losing heat to insert your thermometer! There is also a patented side chip loader, internal drip rack, internal water bowl and front access grease tray for easy removal.
The quality of this build is nothing like you have seen before from Masterbuilt, it's head and shoulders above all other smokers in its class for finish and design. You will be proud to have this smoker in your backyard and even prouder of the results that you will get. Team up the Masterbuilt smoker with your BBQ and you will have everything you need to be the ultimate outdoor chef!
Specifications
Cooking Space

975 sq. inches / 0.63sq cm

Power

230V-240V / 1200 Watts

Min/Max Temp

100°F to 275°F / 38°C to 135°C

Air Damper

Top

Features & Inclusions



Cover / Sausage Hangers x2 / Handle & Wheels / Inbuilt meat probe / 4 Racks / Modern Design / Blue LED Daylight friendly display / Proven USA Smoker / Removable rack brackets for easy cleaning / LED Light / Easy access drip tray / Integrated front access control panel / High Quality finish and construction / Easy access water bowl / SS window door / FULL Australian Standards Certification / 12 month warranty

RF Remote*

Yes

*RF (radio frequency) remote control now available in the Australian model!

Meat Probe

Built In / integrated with controller

Drip Tray

Front Access

Height / Length

40" / 24.6"

Width

18.3"

Gross Weight

42kg

Model

Australia