G'day!,
Salami Season is now in full swing and we've already been seeing some fantastic sausage and salumi from our customers. There are still so many readers who are tempted to try their hand at DIY small goods so in this edition we include a simple, delicious and very rewarding Cherry Smoked Mettwurst recipe to try at home. Mettwurst is typically a very flavourful smoked German sausage that is a great place to start if it's your first time having a crack at DIY small goods.
In other news, this month we're also pleased to annouce a 10% sale on our
5kg Rebers
and also
Polyscience Cold Smoking Guns
(often featured on Masterchef). Take advantage of this sale and our new $9.95 flat rate shipping policy this Salami Season!
We've also got some awesome
new products
from the States in stock for the Low & Slow fanatics! We're excited to introduce Australia to the AMAZING range of rubs and sauces from the team at
Everglades
in Florida.
Their seasoning blend
has won several awards and featured in many 'Best Rubs' articles last year. Doubling as a rub and natural meat tenderizer, this all-purpose seasoning made with exotic Everglades grasses and sea salt will add authentic Southern flavour to your cooking- it's a truly unique product and will make a huge impression in Australia we are sure.
As always, remember to submit your recipes to recipes@smokedandcured.com.au for your chance to win $50 store credit each month.
Happy smoking!
- Ben & Brenton
---
PRODUCT SPOTLIGHT
5kg Reber Sausage Fillers 10% Off!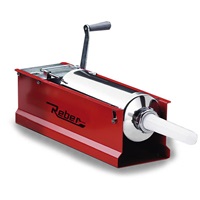 If you're looking for high quality sausage making equipment that's reliable and won't let you down, or you want to replace that old mincer that keeps failing on you or is wearing out fast, then look no further than the Italian made Reber fillers and mincers. Recognised globally as the premium mincer on the market, you wont be disappointed in terms of quality, design and value for money. Take your Salumi craft to the next level... Only $9.95 to ship Australia wide!
---
Polyscience Cold Smoking Gun 10% Off!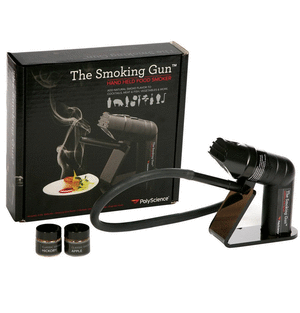 You have probably seen this great gadget being used on TV shows like Masterchef and by high profile chefs in their cooking shows.
The Polyscience Smoking Gun is great for the home chef who wants to infuse a smoky flavour to their meals, ingredients or cocktails.
10% Off until the end of August,
check it out in more detail here.
---
Everglades Rubs & Seasonings

We're pleased to announce the arrival of a very exciting brand new product for Australia, direct from Florida USA - Everglades Rubs & Seasonings. We have 5 exciting rubs and seasonings for you to try and also Everglades' famous Moppin' BBQ Sauce.

In 2016, Everglades were featured in several 'Best Rubs & Seasonings' in the USA for their signature Seasoning Blend. Doubling as a rub and natural meat tenderizer, this all-purpose seasoning made with exotic Everglades grasses and sea salt will add authentic Southern flavour to your food and leave you blown away with what you can achieve with your low'n'slow favourites.



---
Charcuterie and Salumi - the only Small Goods Books you'll ever need!
This Salami Season we are fully stocked and have everything you need from
mincers, fillers
,
smokers
,
casings
,
seasonings
,
twine
,
starter cultures and other additives
used in Salami making. The question for a lot of you may be - "but what do I actually need to make 'x'?"
The best place to start is definitely one of these two industry renowned 'bibles' for home made small goods. Check them out in our
Books and DVDs section.
Charcuterie
Salumi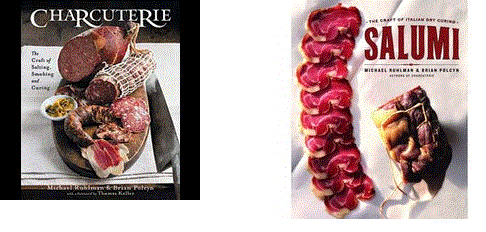 ---
Recipe of the Month
Cherry Smoked Mettwurst
Ingredients
for the Sausage
per kg:
200g Beef

600g Pork Shoulder
200g Bacon
25g Kosher Salt
2.5g Cure #1 6.25%
1 Tsp Ground White Pepper
½ Tsp Ground Coriander Seed
½ Tsp Ground Celery Seed
½ Tsp Allspice (pimento)
½ Tsp Whole Mustard Seed
½ Tsp Ground Caraway Seed
½ Tsp Dried Marjoram
For Smoking
Instructions
1. Ensure all equipment is sanitised and cold prior to use.
2. Take chilled meats from fridge and grind all three through a medium to fine plate.
3. Add and mix all ingredients for a couple of minutes.
5. Regrind through the same plate.
6. Stuff firmly into 44mm Cacciatore Hog Casings (these are edible).
7. Create 20-25cm links.
8. Cure sausages in the fridge for 12 hours.
9. Smoking - Transfer sausages to smoking chamber (Masterbuilt Smoker preferable). Fill Double Barrel with Cherry pellets, or species of choice. Hit with cold smoke for 4 hours (Ideal temperature for smoking is 40-50°C), let rest for 2 hours and then hit it again for 4 hours (during this second smoke, raise the temperature of your smoker to 75°C to bring your sausage up to the an internal temp of 65°C), if you can't control the temperature like you can in a Masterbuilt Electric Smoker, you can do a 2nd cold smoke and then bring up the internal temp of your sausages in an oven instead.
11. After your sausage has reached the correct temp, cool them quickly in cold water, and then let bloom for 2 hours at room temperature before transferring to the fridge. Mettwurst will keep for up to a week in a fridge, they can also be frozen.
12. Enjoy!
---
PRODUCT REVIEWS
Every newsletter we write, we really enjoy going through our product reviews to pick our 3 winners of the $20 store credit. Thank you for taking the time to review our products and for giving us the feedback, please keep them coming! :)
Congratulations to James, Andy and Kevin. Please remember to submit your name in full for any reviews as it helps us identify you as the winner.
---
Hi Mountain Original Blend Jerky Seasoning
Never Disappoints
Posted by Kevin C on 27th Jun 2017
One Flavour that never Disappoints. While fishing or just sitting around having a few beers it's always a hit with everyone.
---
Misty Gully Wood Chunks 2kg
Flavour country - Mix it up!
Posted by Andy on 19th Jun 2017
This was my first purchase from Smoked and Cured and I couldn't be happier. Great range of flavours to choose from but I opted for 1 bag of 'Pecan' and 1 bag of 'Apple Wood'. This mix perfectly complemented the 6 hour Pork Ribs and Shoulder I smoked on the weekend.

The cost is very reasonable too. Compared to what is on offer in certain retail stores, the choices alone make these worthwhile, however it actually worked out about 50% of what others were charging.

I anticipate that I can get another 2 cooks out of what I have left also. Overall an excellent product, that is great value for money.
---
Product: Masterbuilt Sportsman Elite 30" Electric Smoker
Healthy Smoking
Posted by james on 22nd May 2017
i purchased an electric smoker, it arrived and i couldnt wait to get started, i did a brisket and a pork shoulder, the summary of my quest was perfect, put more on, they didn't get the idea of it taking 5 to 7 hours but are now eagerly waiting my next creation. It was so easy to use, i can hardly wait till i can smoke some fresh salmon.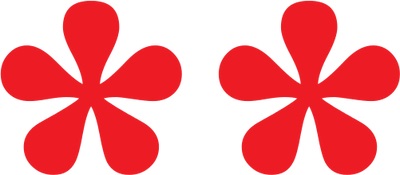 Thanks for reading our latest newsletter and good luck with the salami making or any other smoking and curing in the next few months! Please feel free to upload/post pictures of your smoked and cured products to our Facebook page for other like-minded people to check out. If you haven't joined our page already please double click on the picture below.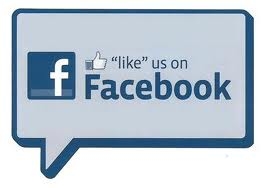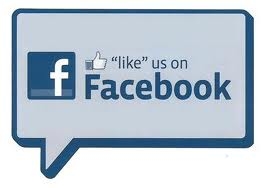 If you have any product suggestions or requests, please drop us an email at: sales@smokedandcured.com.au and we'll try our best to stock it.

Hope you make good use of the cold months ahead, enjoy all the smoking and curing this winter!

Cheers

Ben, Brenton and the Smoked and Cured team