Have you got your Dad a gift yet for Father's Day yet? Here's a couple of last minute gift ideas which we'll be able to ship out to you express post for no extra cost,
provided it fits into an express bag
(just leave us a note with your order).
CLICK HERE FOR JERKY MAKING KITS
AND
CLICK HERE FOR SAUSAGE MAKING KITS
Ranging from $17.95 to $49.99, the old man will be happy as Larry making his own Bacon, Jerky, Sausages or Salami!!!
DOES HE ENJOY A GOOD READ?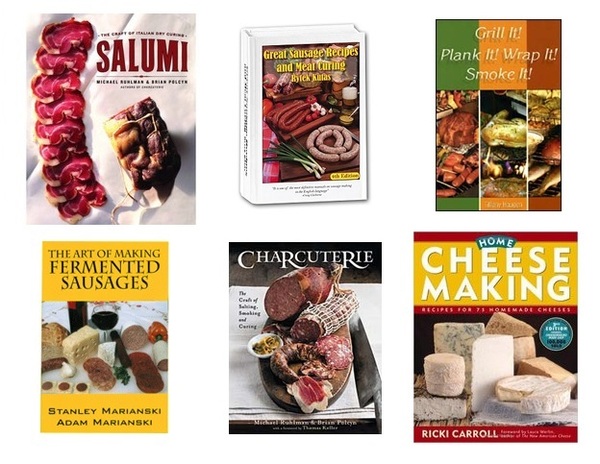 We have a great range of popular books to do with Smoking and Curing, these books don't just look good on the coffee table, they're also packed full of great information and recipes for both the beginner and experienced charcutier.
CLICK HERE TO VIEW OUR RANGE OF BOOKS & DVD's
MAYBE HE NEEDS SOME NEW TOOLS?
We have a full range of equipment to be able to smoke, cure and process meat and foods. Whether he wants to start smoking in his Weber Q or hooded BBQ with the
BBQ Smoke Box
, or mince and fill his own sausages with the
Reber 1HP Mincer
and
5kg Sausage Filler
- he will surely be impressed. We also have
Knives and Cutting boards
designed to make Jerky making easier, or a
stovetop smoker
that allows you to easily smoke food at home.
Click on any of the pictures below to check out that product in our store!