Hi Smoked and Cured Customers,

It's Ben & Christine here, the new owners of Smoked & Cured. It's been a very busy and very exciting first week in taking over the business and we're still finding our feet with immense (and greatly appreciated) help from Andrea & Greg, and of course we're very happy to say hello to all of you. In case you've missed the news, Andrea & Greg are not far away, working closely with us where we now run what was Misty Gully's retail site, while Greg & Andrea continue their focus on the wholesale/distribution & food service business.

Just a little about ourselves… We used to live in a remote town where quality food supplies were hard to source and we depended a lot on online businesses such as Smoked & Cured. It was while working and living in a remote area that we really started getting into smoking and curing meats and fish, and made many many kilos of fresh and cured sausages too! It is serendipitous that we are now able to run a business selling the very products that we love to use!

So to kick off our very first month, we're starting with a 40"/100cm Gen 2.0 Masterbuilt Smoker promotion! Over the Christmas period, we smoked a whole leg of ham with Hickory wood chips and it was devoured! This was the fastest that our family has ever finished a Christmas ham! So we're excited to have our customers buy the Masterbuilt Smoker and try it out for themselves!

SPECIAL!!! - MASTERBUILT 40"/100CM SMOKER OFFER - UNTIL 22ND FEB!
IF YOU BUY BEFORE THE 22nd OF FEBRUARY YOU WILL AVOID
THE $50 PRICE INCREASE DUE TO THE USD/AUD EXCHANGE RATE DROP!!
IN ADDITION IF YOU BUY EITHER THE SMOKER WITH THE WINDOW DOOR OR THE PLAIN DOOR
YOU WILL ALSO RECEIVE OVER $130 WORTH OF EXTRA PRODUCTS COMPLETELY FREE!!!
2 x Sausage Racks
1 x Masterbuilt Smoker Cover
1 x Hi Mountain 5 Flavour Jerky Seasoning & Cure variety kit
1 x Hi Mountain Jerky Store & More DVD
1 x Misty Gully Maple Ham Cure
1 x Teflon Coated Jerky Mesh
1 x Misty Gully Wood Chips
&
FOR THE FIRST 10 SALES, AN EXTRA SPECIAL ADDED BONUS - our Smoker Injector Pack that includes: a Brine Injector with Stainless Steel sleeve, a Silicone Marinade Basting Brush and a Single Probe Digital pocket thermometer.

So if you've always wanted a Masterbuilt Smoker, now is the time to buy one. Or if you've already got one and you love it as much as we do, please let your mates know of our latest offer. And remember to contact us for a quote on freight, especially if you live in a remote area :-). We've also shared a recipe at the end of this newsletter for a delicious -melt in your mouth- Low and Slow style Pulled Pork. It's the most talked about cooking style at the moment, and the perfect job for the Masterbuilt Smoker.

PRODUCT DETAILS - click here to learn more about the Masterbuilt 40"/100cm Gen 2 Smoker

Alternatives to a smoker…

For those who don't have a smoker (or are working your way up to buying one! :D) but still want that delicious smokey flavour, try out our Char Crust and Liquid Smoke range!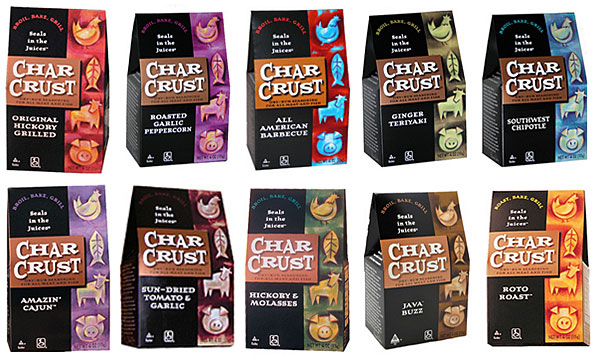 The Char Crust dry-rub seasonings can be used on any meat, fish or vegetables which can then be pan fried, grilled, roasted or barbequed. The dry-rub not only gives you the flavour of choice but more importantly, it seals in the juices! With 10 flavours to choose from, we're still working our way through trying each one of them – our favourites so far: Hickory & Molasses, Roasted Garlic Peppercorn, and old faithful Original Hickory Grilled! At $6.99 a box, why not try a few flavours and let us know what your favourite is!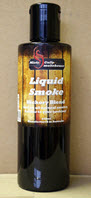 Liquid Smoke is the home chef's secret weapon! Use it on anything from bacon to soups, you can add Liquid Smoke to just about anything. There's a reason why the Hickory Liquid Smoke is one of our top sellers, and now with the atomiser available on our website, you can easily spray on the Liquid Smoke before cooking anything - available in 210mL & 1L bottles. For more info on how liquid smoke is made and used, please visit our website: www.smokedandcured.com.au



RECIPE CORNER

Delicious Low & Slow style Pulled Pork
Low & Slow style cooking is all the rage at the moment, and the Masterbuilt Smoker, with an operating temperature range of 38°C to 135°C is the perfect machine to do it. This recipe is absolutely delicious and sure to impress your guests and family. A slow cooked pulled pork, roast
beef or lamb etc. makes for a great Sunday night meat, put it on after breakfast and leave it to cook and it will be done by the time you're ready for dinner.

Preparation time: 1 easy going hour
Cooking time: 8 very easy going hours Servings: 20

Ingredients:
3kg Pork Shoulder (with or without a bone – shoulder is the tastiest :P)
1¼ cup tomato paste
1¼ cup Brown Sugar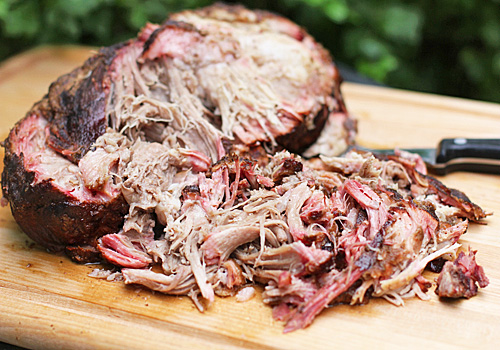 1 cup Red Wine vinegar
1 can or bottle of Beer, dark preferred
1¼ cup Jack Daniel's
1 cup Mustard
¼ cup dried Oregano
1¼ Tbsp Celery seed
1 cup Worcestershire Sauce
¼ cup Dark Mushroom Soy Sauce
10 cloves Garlic, minced
1 cup Your favorite BBQ sauce
2 tsp Black pepper, freshly ground

Method:
1) Poke the pork with a carving fork to make some holes in the meat to allow the marinade to seep in.
2) Combine all ingredients in a bowl and then blend thoroughly.
3) Place the pork in a large Ziplock bag and pour all of the marinade in.
4) Let the pork marinate in the refrigerator overnight.
5) After breakfast the next day, pre-heat your smoker to 120°C, smoke using mesquite and/or hickory.
6) Remove the pork from the Ziplock bag and keep the marinade.
7) Smoke the pork for 8-10 hours (don't need too much smoke after the first couple of hrs) depending on the size of the meat. At 4 hours, baste with the marinade and every ½-hour thereafter. Start checking if it's done at 6 hours, check that the internal temperature of the pork reaches 65°C, as soon as it does wrap the meat in foil and continue to cook for another 2 hours – no need for smoke.
8) Remove the pork from the smoker and let rest for 20 minutes before pulling, the meat should just fall apart.
9) Heat the marinade to at least a slow boil. Pull the pork with your hands or the Bear Claw kitchen utensils to shred it. Pour some of the heated marinade over the Pulled Pork or use your own heated sauce.

Cooking Tips:
- If you're using the marinade for a sauce, place in a saucepan. Add 1 part of your favorite BBQ sauce to 4 parts of the marinade. Add 3 3/4 Tablespoons of Orange Marmalade. Slowly bring up to slow boil and hold for 5 minutes, stirring constantly. Taste and adjust as necessary.
- You can tenderize your pork even further and make sure it's still very moist after the long smoke by injecting our new Meat Tenderiser mix into the thick parts of the pork as well as near the bone. Use our new SS Deluxe Injector to inject our NEW TENDERISER, brines & marinades into any type of meat.
- A decent thermometer is essential to keeping an eye on your cooking, and specifically the internal temperature of your meat. See below for details on our new range of thermometers.

PRODUCT ARRIVALS

Our new thermometer range...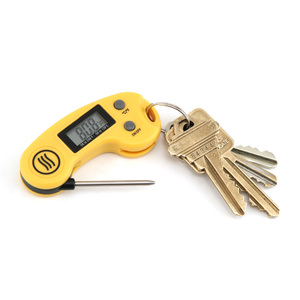 We now have a wide range of thermometers which we know are good quality and will correctly measure the internal temps of your meat. Our dual probe thermometers allow you to keep an eye on your oven temperature as well as the internal temperature of your cooking (or monitor two pieces of meat at once), it's a must have if you want to have ultimate control over the roast. We also have single probe analogue and digital pocket thermometers available as well as the new, highly accurate keychain flick thermometer – which BBQ king wouldn't want one of these on their key ring!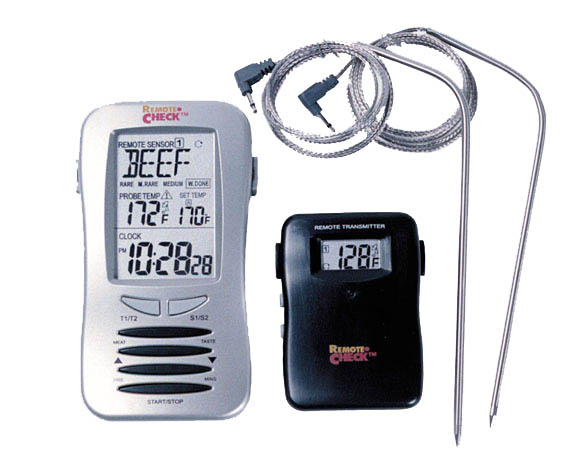 We also have a specialised rotisserie thermometer which allows you to monitor the internal temperature of your roast through a probe thermometer with a wire running along the rotisserie to a transmitter which is clamped to the rotisserie handle so it will turn along with your meat. It also comes with a remote so you can monitor your roast from 30m away! How good is that?

Our digital thermometers will also sound an alarm when your meat reaches the required temp. It will even sound an alarm 5 degrees before it reaches that temp so you can, if you want to, take it out and allow the temp to keep rising outside of the cooker fully monitored in Celcius and Fahrenheit, your choice.

FREE - If you buy any of our dual probe digital thermometers or the rotisserie thermometer during February we'll also throw in a water proof cover which will protect your prized thermometer from oil splatter and help you look after it when you're out camping!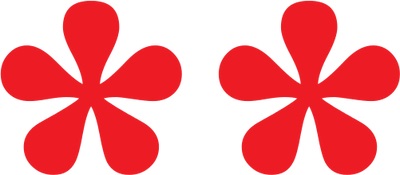 Please keep your product reviews rolling in, like Andrea & Greg we'll continue to select and post the 3 best reviews for the quarter in our newsletters and the winning reviews will each receive $20 store credit, so please remember to write your names on the reviews so we know who you are.
Also we've just started a Facebook page, which is a different page to Misty Gully's, so please 'Like' our page, send us your product suggestions and post your tasty recipes or results if you're willing to share :)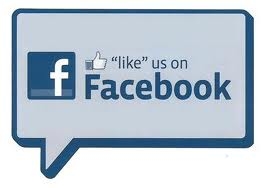 We've also started a Twitter account @Smoked_andCured which will keep you up to date with all our new products and also let you know which exhibitions we'll be at in the future. So please jump on, say G'day and follow us.


We've been working on the website and will be making some changes in the coming months so please have a look in our store www.smokedandcured.com.au and let us know what you think. If you have any product suggestions or requests, please drop us an email at: info@smokedandcured.com.au and we'll try our best to stock it.

We look forward to getting to know you all over the next few months!

Cheers,

Ben & Christine