These fresh Italian sausages are full of flavour with garlic, fennel and our favourite ingredient – hot red pepper sauce. This sauce is the key ingredient of these sausages. This type of sauce is typical in salamis and Italian sausages – ideal if you can find some of nonna's homemade stuff but you could also use something such as this Attilio's Red Pepper Hot Sauce. Depending on how hot you like it, you can add or reduce the amount of hot sauce you put in.
Italian sausages are made from pork meat and like all sausages, it's important to use plenty of fat. We've used 7kg of pork shoulder and about 425g of fat.
How to use sausage casings
We used our All Natural Hog Sausage Casings – Size 36 Home Pack for this recipe. To use them, simply pull out the quantity that you feel you might need and soak them in water for several hours to rinse off the salt and rehydrate the casings. Run water through them, using the end of your tap. If you have some remaining when you have finished making sausages just re-salt them and put them back in the bag in the fridge.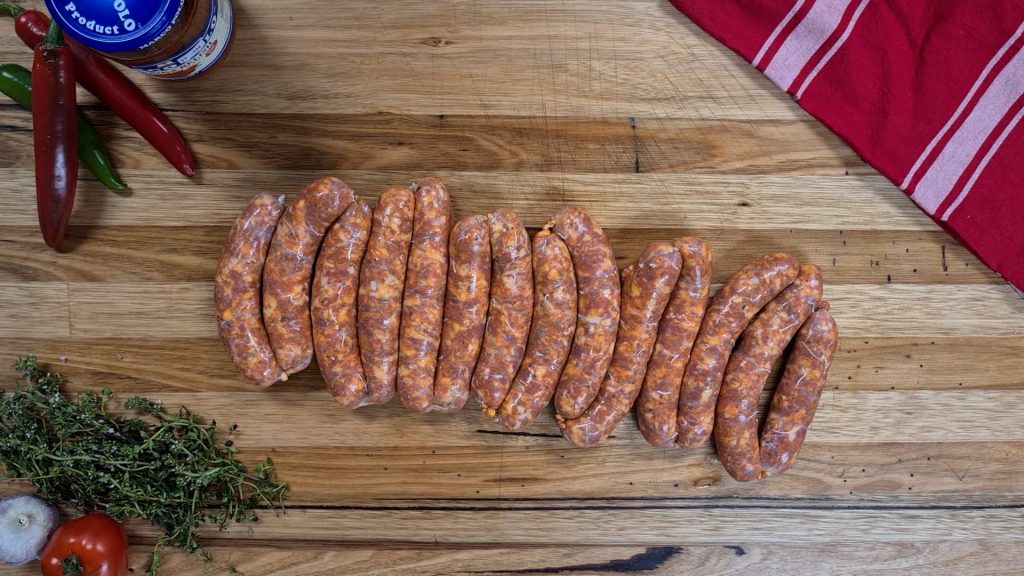 This homemade sausage recipe is so easy to make and only takes a few simple steps.
Italian Sausages Recipe
Prep time: 2 hours 20 minutes Cook time: 20 minutes Makes: 20 sausages
Ingredients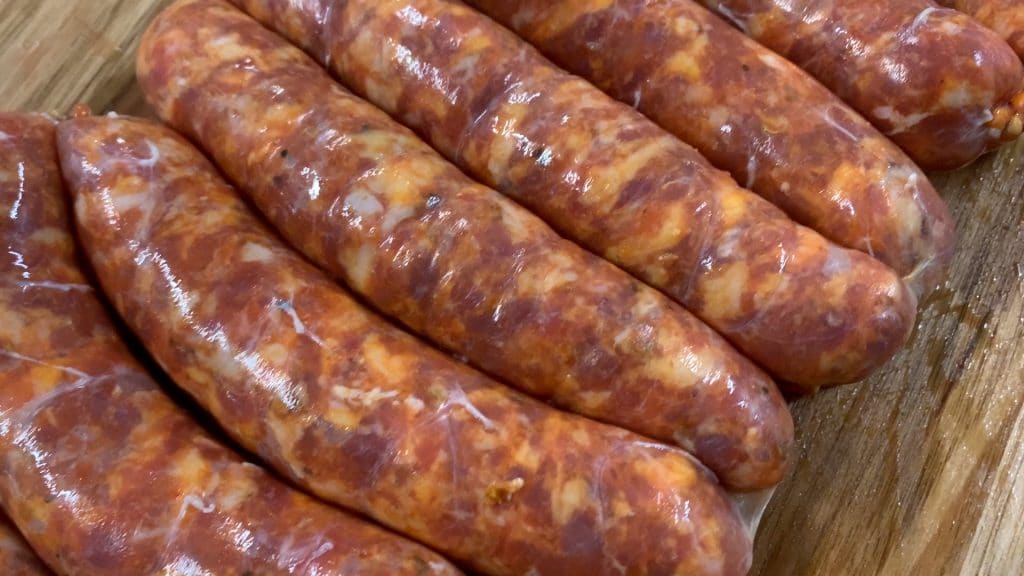 Equipment
Method
Soak your casings before use as per instructions above or package instructions.
Mince your pork shoulder and fat in a mincer. We use this Reber Mincer 1.0HP.
Add garlic, salt, pepper, fennel seeds and pepper sauce to the minced meat mixture and mix well. Use your hands for best results – don't be afraid to get a bit messy here.
Stuff your sausage stuffer with the mixture. Push down with your fist to make sure you get rid of air bubbles.
Tie a knot at one end of your sausage casings and roll your casings over the nozzle.
Fill your casings. Twist them as you go to make sausage links at your desired sausage length size.
Cook as desired.